Sunbrella Fusion Collection
Upholstery Fabrics with an Artful Blend of Style and Performance
Featuring highly textured solid patterns and the dependable performance of Sunbrella, the Fusion Collection delivers highly decorative upholstery fabrics for stylish, modern spaces – both indoors and out. With a focus on classic bodycloths designed for large upholstered furniture pieces, the collection also includes coordinating geometrics, asymmetrical stripes and clean colors to create fun and stylish accents.
Available on the Sunbrella Kiosk, the high quality upholstery fabrics from the Fusion collection can be purchased by the yard or found on indoor and outdoor furniture in stores nationwide.
For easy day-to-day maintenance of your Sunbrella fabric:
Brush off loose dirt before it becomes embedded
Wipe up spills as soon as they occur, and spot-clean fabric before stains set.
The Fusion Collection brings together rich textures with fun, novelty patterns that blend classic base fabrics with fabrics that tell a distinct style story.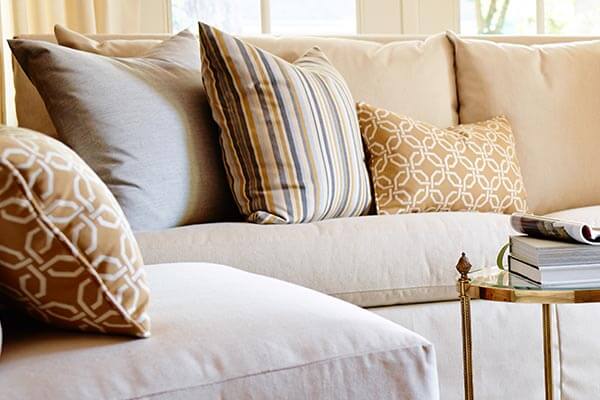 Modernized
From contemporary menswear textures to fresh color combinations, updated graphic patterns offer a new take on traditional styles.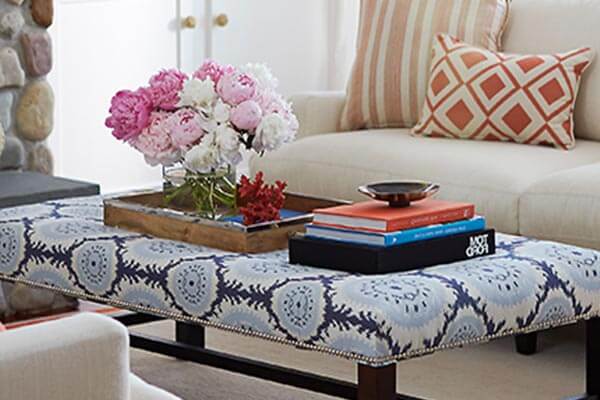 Novelty Patterns
Whether it's a bold tropical pattern or a fun nautical theme, accents with novelty patterns add a touch of whimsy to any room.
Sunbrella Fusion
Collection Fabrics