Pop-up
Showroom
We've created a special, self-contained version of our online showroom that easily incorporates into your web site. The showroom launches in a pop-up window, so customers never have to leave your site to browse Sunbrella fabrics!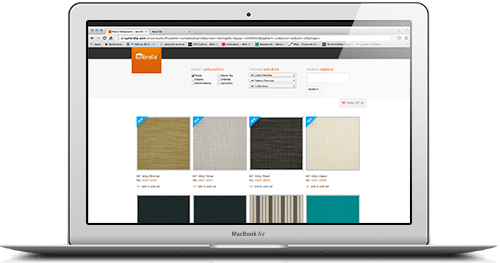 Add the Sunbrella Fabric Showroom to your website and enhance your customer's experience!
To add this feature to your site, simply fill out and submit the following information. We will then email you a link to insert into your site to launch the showroom.