Modern Shade Solutions
for the Home
The outdoor room has a tranquility unlike any other. A comfortable, inviting space with fresh air and a scenic view. The essential element of the outdoor room, however, is shade. The number one reason people choose to avoid their outdoor room is due to lack of shelter from heat and rain.
Providing needed shade is what Sunbrella&reg fabrics does best – supplying protection from the elements, comfort in the heat of the summer and undeniable style for over half a century.
Residential Shade with
Unparalleled Performance
UV and Fade
Resistant
Sunbrella fibres are saturated with highly UV stable pigments. Traditional dyeing methods only add colour to the fibre exterior. Sunbrella fabrics' performance characteristics are an integral part of the fabric, not an applied finish that washes off over time.
Mould and Mildew
Resistant
Sunbrella fabrics inherently resist the growth of mould and mildew. To keep your fabrics looking clean, brush off dirt and debris before it gets embedded in the fabric.
Bleach
Cleanable
To easily remove tough stains, simply clean Sunbrella fabrics with a bleach solution. Because the colour goes to the core of the fibre, the fabrics will not lose their colour.
Sun
Protection
The Skin Cancer Foundation recommends Sunbrella fabrics in shading products as an aid in the prevention of sun-induced damage to the skin as a part of a complete sun protection regimen, in addition to regular use of sunscreen.
Breathable
Comfort
Sunbrella shade fabrics are breathable and allow air to pass through them, creating a comfortable space below.
Residential Shade Applications
Sunbrella shade fabrics not only enhance the style of the home, they stand up to the elements with true performance. Fade-resistant, mould-and mildew-resistant and bleach-cleanable, Sunbrella shade fabrics deliver the performance you expect, withstanding the elements year after year. Most of our fabrics carry the Skin Cancer Foundation's Seal of Recommendation, so you can safely enjoy your outdoor space with the right shade solution for your home.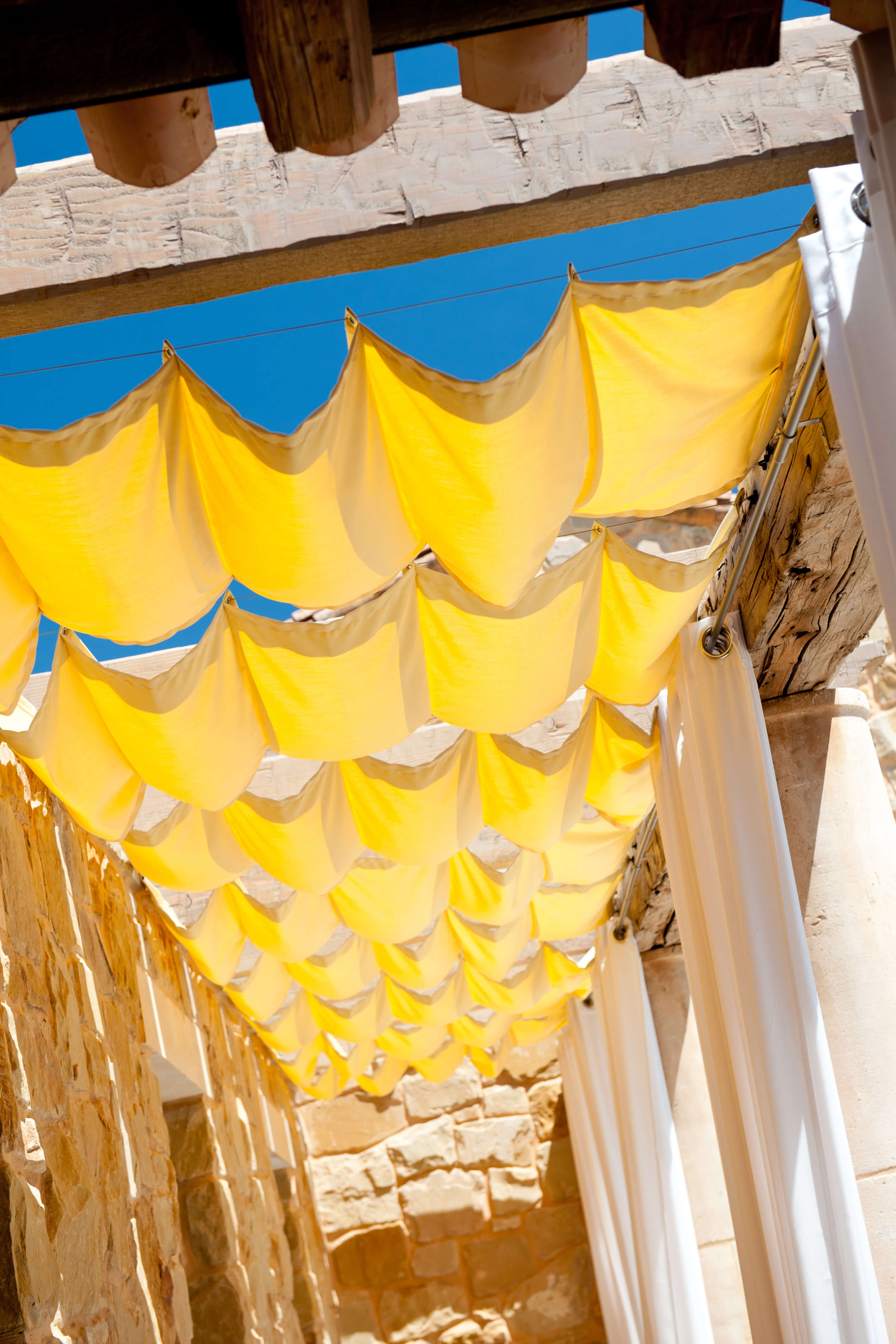 Pergolas and Loggias
A canopy of Sunbrella fabrics offers added protection and beauty to these custom shade structures.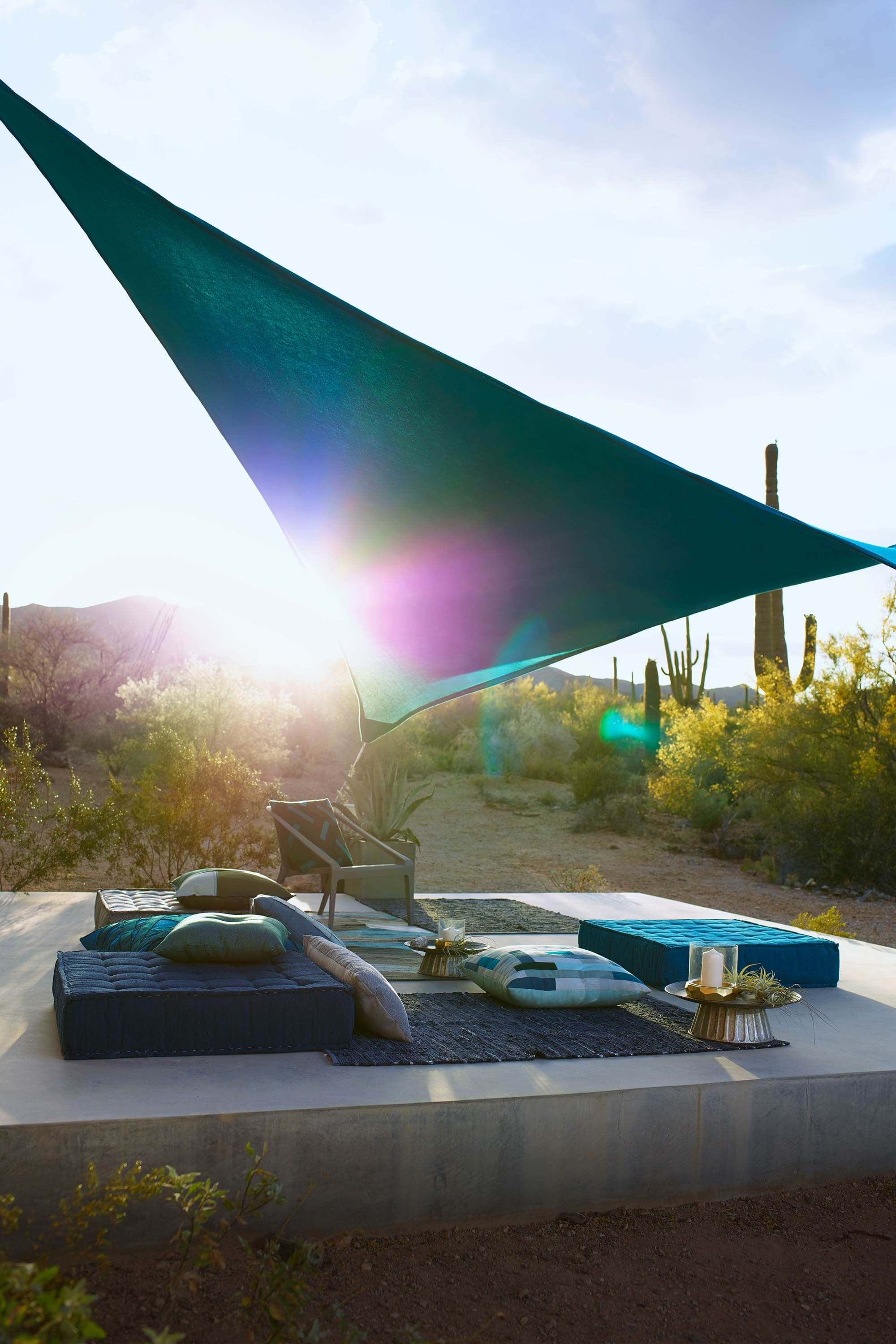 Shade Sails
Our range of shade options for interesting and attractive structures and shade sails for residential spaces is becoming increasingly popular. Use any Sunbrella shade fabric for smaller shade sail installations, or choose Sunbrella Contour for the best performance on larger applications.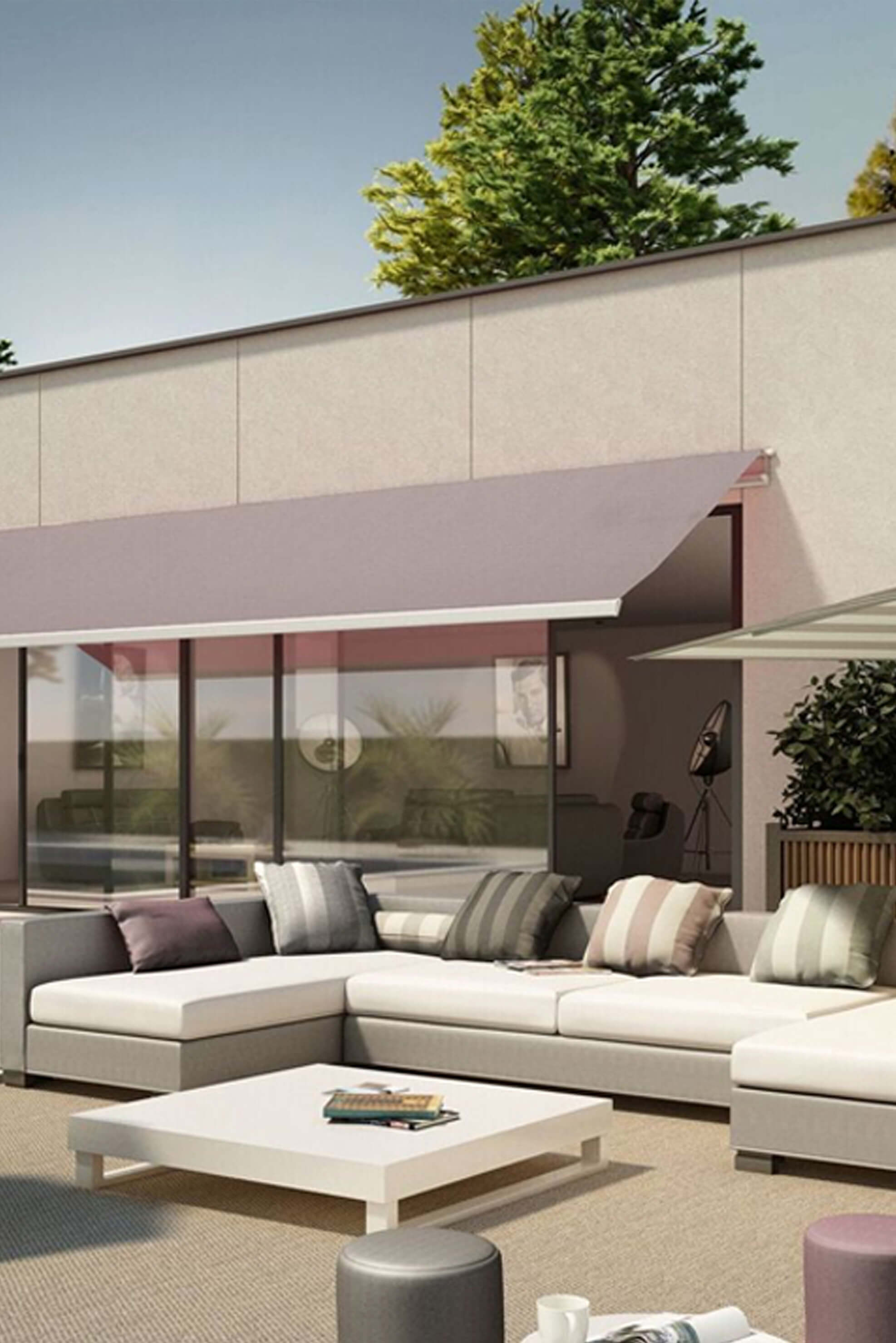 Retractable Awnings
Today's retractable awnings are sleek and modern, and can complement the design of any home. Extend the awning to create a protected outdoor space with an atmosphere all its own. When retracted, these awnings elegantly blend in with the exterior of the home.
Fixed Frame Awnings
Fixed frame awnings create a permanent outdoor setting that not only cools the area outside your home, but can also lower the temperature inside.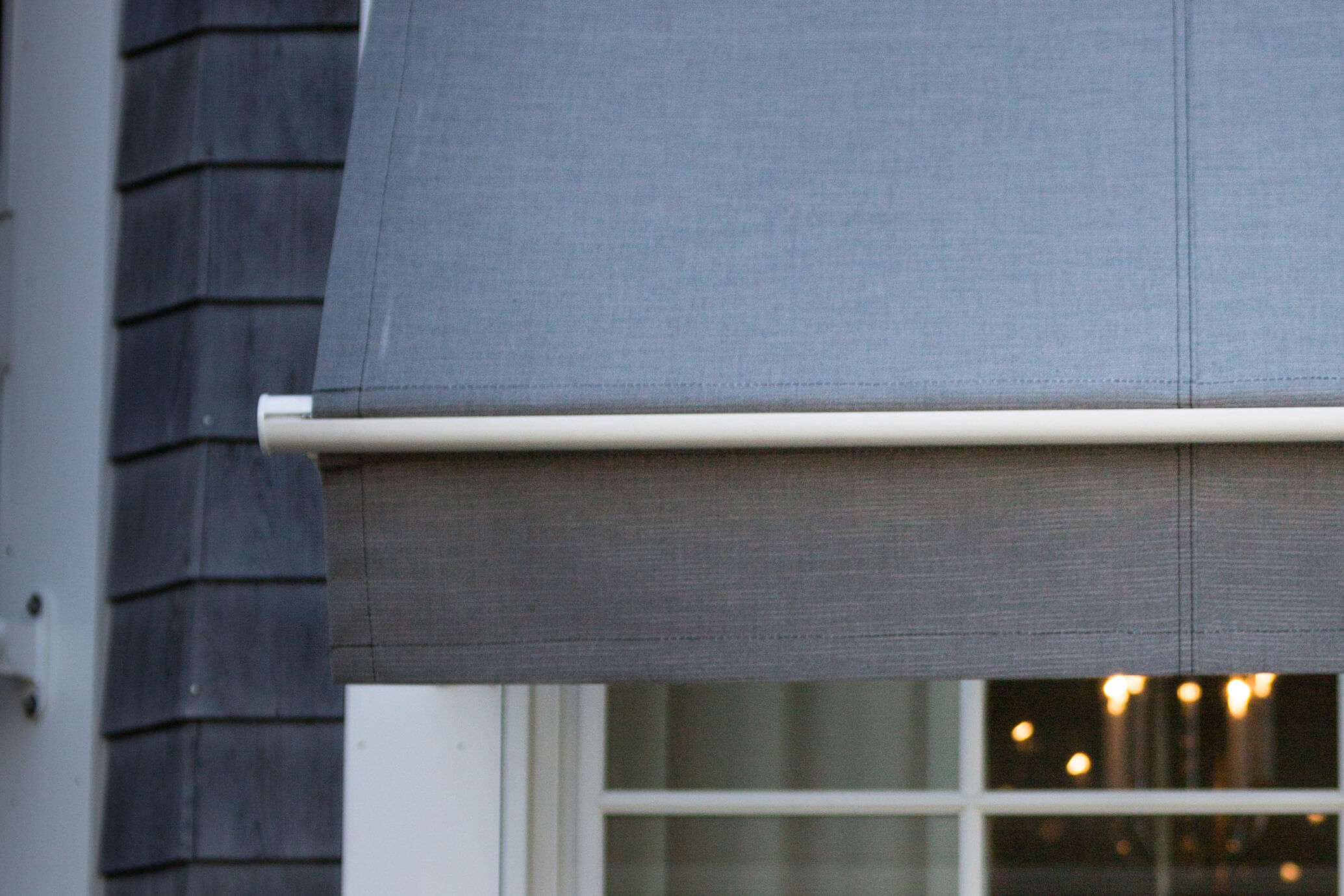 Window Awnings
Window awnings make a stylish statement that can significantly cool the inside of the home, providing protection from the sun without blocking the view.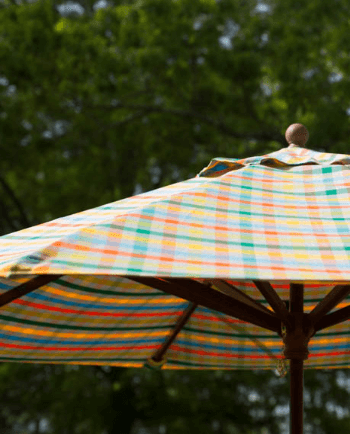 Umbrellas
For small-market umbrellas, Sunbrella upholstery fabrics offer the performance you demand in a variety of styles and patterns. For larger, more industrial umbrellas, fabrics from the Sunbrella shade collection are an ideal solution.